Education By the Sea 2023  |  May 10-12, 2023  |  Port Aransas Civic Center in Port Aransas, Texas
EMERGICON presents Education By the Sea 2023, in conjunction with the Port Aransas EMS Conference on May 10-12, 2023.
Registration is now live. Register today.
16 Hours of CE Available
Compliance and Documentation Day with Steve Wirth, May 10th
Evening, family-friendly activities
T-shirt with pre-registration
Hotel discounts available
Casual attire, family friendly
Education by the Sea

Event Registration
Pre-registration is open now and closes April 15th.
EMERGICON/EMERGIFIRE CLIENTS:
We are pleased to provide our clients with 2 complimentary registrations for the full conference and additional registrations for $100 per person.
NON EMERGICON:
$150 Registration
Walk-in registration for $175, if available
Conference Agenda - DAY 1
| | | |
| --- | --- | --- |
| 09:00 - 09:50 | Steve Wirth | Malpractice or Murder: When Do EMS Providers Cross the Line from Negligence to Crime? |
| 10:00 - 10:50 | Steve Wirth | The Seven Deadly Sins – The Bad Behaviors Most Likely to Get You in Trouble with Your Patient, The Public, Your Agency, and the Law! |
| 11:00 - 11:50 | Steve Wirth | To Repeat or Not to Repeat: What Elements of Your ePCR Must be Included in the Narrative? |
| 12:00 - 12:30 | | Lunch (Provided) |
| 12:40 - 13:30 | Steve Wirth | Patient Offload and Hospital Wait Times: APOT Run Amok |
| 13:40 - 14:30 | Steve Wirth | EMS On the Hot Seat – Really Know What it is Like to Testify in Court? |
| 14:40 - 15:30 | Steve Wirth | The "Super Six" EMS Legal Landmines: Strategies for Reducing Risk for 2023 and Beyond |
| 19:00 | | Meet & Greet at Treasure Island Bar, sponsored by Siddons-Martin |
Conference Agenda - Day 2
| | | |
| --- | --- | --- |
| 09:00 - 09:50 | Shane Beck | Customer Service is a Choice |
| 10:00 - 10:50 | Suh Hughart | Hidden in Plain Sight, Human Trafficking in America |
| 11:00 - 11:50 | Bill Justice | Trauma Vignettes |
| 12:00 - 12:30 | | Lunch (Provided) |
| 12:40 - 13:30 | Macara Trusty | The X, Y, & Zs of Employee Retention: How to Retain the Current Generations |
| 13:40 - 14:30 | Rick Maricle | EMS Considerations for the Operational K9 |
| 18:00 | | Seaside Shrimp Boil, sponsored by Siddons-Martin |
Conference Agenda - Day 3
| | | |
| --- | --- | --- |
| 09:00 - 09:50 | Dr. Northeim / Lee Richardson | Lightening Round in EMS Hot Topics |
| 10:00 - 10:50 | Stephen Rahm | Airway Management: The Anatomy, Physiology, and Procedure |
| 11:00 - 11:50 | Chris Way | Putting the M back in EMS, A focus on Medicine |
| 12:00 - 12:50 | Scott Lail | The Way of the Shepherd |
Shane Beck
Shane has served as Shift Captain and EMS Coordinator for Trophy Club Fire Department for 26 years. During his 40-year career, he has worked in a variety of EMS systems including rural, hospital based, Private EMS, SSM, aeromedical and fire based.
Shane holds Texas Commission on Fire Protection Advanced FF, Instructor II, Fire Officer II certifications and National Emergency Medical Services Management Associations Managing Paramedic Officer certifications.
Suh Hughart, EMT-P
Suh has worked in different sectors of EMS including private, hospital based, and 911 ambulance services. Currently she works full-time as a field paramedic and EMS educator for San Marcos Hays County EMS. Suh is part time faculty at the Centre for Emergency Health Sciences and works as an EMS Instructor for Kyle Fire Department. Suh has presented lectures on human trafficking at state and national EMS Conferences, she is a published author, and content reviewer.
Bill Justice, NREMT-P, TEMS-I
Bill is a frequent educator at regional, national and international conferences. His user-friendly approach to emergency management topics provides a relaxed and interactive atmosphere for all participants. His background started in 1976 in EMS and remains currently active with Fire-Rescue, EMS and Law enforcement.
He is currently a Regional PHTLS/TCCC Coordinator, AHA Regional Faculty and active on multiple committees related to Disaster Medicine.  Bill continues to assist local, state and federal law enforcement, fire service, hospitals and military agencies with education and response operations.
Bill's experience includes:
Deputy Chief, EMSA, Special Operations
Associate Director, University of Oklahoma
Department of Emergency Medicine, Center for Pre-Hospital and Disaster Medicine
Oklahoma Highway Patrol Special Operations Division
US Marshals Task Force
Oklahoma County Sheriff's Department Tactical Team
Scott Lail, EMT-P, FP-C, CFE, AAS
Scott began his EMS career in 1992. Shortly after his arrival into pre-hospital medicine, he became a Firefighter with the City of Cleburne, Texas. With his love for education, Scott became the EMS educator for his Fire Department and other local agencies in need. He also joined Tarrant County College in Fort Worth as Adjunct EMS Faculty. In 1999, Scott became a Flight Paramedic with CareFlite in Dallas / Fort Worth, Texas. 
For over 30 years, Scott continued to work both Fire and EMS as well as Flight. He promoted through each rank, including EMS Chief. He is currently the Fire Chief of the Cleburne Fire Department, a certified Master Firefighter, and still serves as an EMS Instructor with the Fire Department. He recently "hung up his wings" after 19 years of service as a Flight Paramedic with CareFlite.  Scott still holds his Certified Flight Paramedic (FP-C) certification and maintains his flight status, just in case! In early 2022, Scott received a Gubernatorial Appointment from Governor Abbott to serve on the Governor's EMS and Trauma Advisory Council (GETAC).
Scott has lectured at state, national, and international conferences with a reputation as a dynamic speaker. He also appeared in an episode of "Miracle Detectives" on the Oprah Winfrey Network.
Rick Maricle, BAAS, NRP, FP-C
Rick is the Captain, EMS Training & Education at Bexar County ESD#2 in San Antonio, TX. Additionally, he is the EMS Chair of the Texas Operational Canine Care Committee and a Flight Medical Provider Instructor for IA MED.
Rick has been in EMS since 2005 and has specialized experience in Law Enforcement, K9 Medicine, Critical Care Transport, and initial EMS Education. Rick has also been recently appointed to the board of the National Association of Veterinary EMS focused on national standardization of prehospital treatment and transport for Operational canines by EMS. He holds a Bachelor's Degree in Fire and Emergency Services Administration from Texas A&M - San Antonio and holds board certification as a Flight Paramedic.
Justin R. Northeim, D.O.
Dr. Northeim's medical career began in the field of EMS at age fifteen, dispatching and eventually working on a paramedic 911 ambulance for Life Care Ambulance Service in Cleveland, OH. He completed an externship with Metro Life Flight, Cleveland, OH. He attended Bucknell University and graduated with a Bachelor's Degree in Biology/Spanish. He graduated from TUCOM—California with his Osteopathic Medical Degree and subsequently completed his Traditional Year Internship at University Hospitals of Cleveland and Emergency Medicine Residency at Michigan State University. He received his Board Certification in Emergency Medicine.
After residency, he worked for HealthEast Care System in the Minneapolis/St. Paul area and then moved to the DFW area where he worked for Questcare Partners. He became a executive partner at Questcare and served on their board. While at Questcare, he served as the Medical Director for several EMS agencies in Denton County. He joined Integrative Emergency Services seven years ago who provides emergency physician staffing for all of the Baylor Scott and White, John Peter Smith and CHI St Luke facilities.
Dr. Northeim is currently serving as the Medical Control Director at BEST EMS, which acts as the Medical Control entity for twenty-four agencies in Texas. Dr. Northeim also serves as the NCTTRAC Medical Director Chairman, NCTTRAC EMS Committee Co-Chairman and is the Medical Director of North Central Texas College's EMT/Paramedic program. He named the 2021 Medical Director of the Year, State of Texas.
Stephen J. Rahm, NRP
Stephen is an educator, author, and lecturer whose career in EMS spans more than 35 years. Chief Rahm currently oversees the Office of Clinical Direction at the Centre for Emergency Health Sciences and manages all clinical efforts within Bulverde-Spring Branch Emergency Services.
Stephen is a prolific author, with numerous textbooks, EMS certification exam preparation tools, videos, and articles published to his credit. Additionally, he is named on multiple journal articles and scientific posters. He is the Centre's Co-Chair and is a respected faculty member in procedural and anatomical programs, multilead ECG interpretation, and more.
Chief Rahm is a frequent speaker at local, regional, state, and national conferences, where he presents on a wide variety of emergency medicine related topics.
Lee Richardson, NRP, EMT-P
Lee has over 37 years of experience in public safety, and two decades of that has been in a leadership role. Currently, he oversees Fire Operations, EMS and Training as Deputy Chief in Sachse, Texas.
Chief Richardson holds a BS in Emergency Health Sciences, and a Masters Degree in Public Administration. Chief Richardson also holds designation as a Chief EMS Officer, Chief Fire Officer and Chief Training Officer from the CPSE and Executive Fire Officer from the National Fire Academy. He also holds multiple Instructor credentials in EMS, Fire and LE.  He holds FP-C (cert #287) and TP-C (cert #38) from the IBSC. He currently represents the International Association of Fire Chiefs on the NREMT's EMS employer Advisory Group and is Board Member At Large on the IAFC EMS Section. 
Chief Richardson is very active in EMS locally, regionally, nationally and Internationally. Chief Richardson currently is the Co-Chair of the Cardiac Arrest Workgroup for the NCTTRAC, a Regional Education Coordinator for the NAEMT and member of the International Instructor Cadre traveling around the world setting up new NAEMT training sites and training instructors.
Macara Trusty, MS
Macara is a paramedic and regional manager of special projects for Global Medical Response South Region. She has been involved in EMS for over 28 years, has over 25 years of EMS teaching experience, and more than 15 years of EMS leadership experience. She holds a BS in business management and an MS in management and leadership. She also holds several certifications such as Project+, SHRM-SCP, Just Culture Champion, and various EMS instructor certifications.
Macara serves as the chair of the EMS Education Committee for the Texas Governor's EMS and Trauma Advisory Council (GETAC). She has led collaborative and cross-functional teams toward innovative solutions that improve employee cultures, operational efficiencies, and the quality of leadership development and clinical education in Texas. She also serves as an NAEMT Education Coordinator for Texas, is a member of the NAEMT Education Committee and the Lighthouse Leadership Committee.
Christopher E. Way, BA, Firefighter, Paramedic
Christopher has been an emergency service professional for 30 years. Chief Way transitioned to Kootenai County Fire and Rescue as the Fire Chief in May of 2020 after serving as the Chief Officer for the Kootenai Count EMS System for the previous seven years.
Chief Way came to Idaho from Kansas where he served in Fire and EMS roles in urban, sub-urban and rural settings. He was an EMT-Basic, EMT-Intermediate and now has been a licensed paramedic since 1994 as well as a certified Firefighter. Throughout his career he has held different ranks culminating most recently in his promotion to Fire Chief.  He also has significant experience in disaster management at the local, state and national level.
In addition to his full-time role as Fire Chief he is involved at the local, regional, state and national level in advocacy and leadership for emergency services.  He is a regular speaker at national conferences and in his spare time Chief Way and two partners own an Emergency Medicine education and consulting company.
Passionate about emergency medical care, Governor Brad Little selected Chief Way to be the Chairman of the Idaho Time Sensitive Emergency Council in May of 2019. He has a bachelor's degree in Management and Human Relations and maintains all of his Fire and EMS licenses/certifications.  He regularly donates time to his community, serves local non-profit organizations and is involved in his children's many activities.
Chris and his wife Jennifer live in Hayden, Idaho with their two daughters and four Labradors.
Stephen R. Wirth, Attorney and Consultant
Steve Wirth is a founding partner of Page, Wolfberg & Wirth. In a distinguished four decade public safety career, Steve has worked in virtually every facet of EMS – as first responder, firefighter, EMT, paramedic, flight paramedic, EMS instructor, fire officer, and EMS executive.
He was one of central Pennsylvania's first paramedics. Steve brings a pragmatic and business‐oriented perspective to his diverse legal practice – he served for nearly a decade as senior executive of a mid‐sized air and ground ambulance service, helping to build the company from the ground up.
Steve is a dynamic and sought‐after speaker at regional, state and national conferences on a variety of EMS law and public safety subjects. He has authored many articles and book chapters on a wide range of EMS leadership, reimbursement, risk management, corporate compliance and workplace law topics. A contributing writer for JEMS, (where he serves on the editorial board), EMS1 and EMS World, Steve has co‐authored the highly acclaimed and popular compliance manuals and video training programs produced by PWW. He enjoys teaching and is an adjunct professor for the University of Pittsburgh EMS degree program.
Steve is a past chair of the Panel of Commissioners for CAAS, the national ambulance accrediting body. He serves on the boards of the Pennsylvania EMS Provider Foundation, the National EMS Memorial Service, and is an active participant in the National EMS Memorial Bike Ride – the "Muddy Angels." A space exploration enthusiast, Steve serves on the board of trustees of the Astronaut Scholarship Foundation, created by the Mercury astronauts. He is a life member of the Nippenose Valley Fire Co. near Jersey Shore, PA, where he started his public safety career at age 16 as a junior firefighter and later served as Deputy Fire Chief. Steve was an active firefighter/EMS practitioner with Hampden Twp. Fire Rescue until he recently "retired" as Safety Officer. Steve was the recipient of the prestigious James O. Page Leadership Award in 2013. Steve and his wife Jill enjoy boating, paddle boarding, scuba diving, and spending time with family – including their two grandsons, and their golden retriever, Piper.
We are pleased to recommend the following lodging options and have negotiated special conference rates when you mention the promo codes.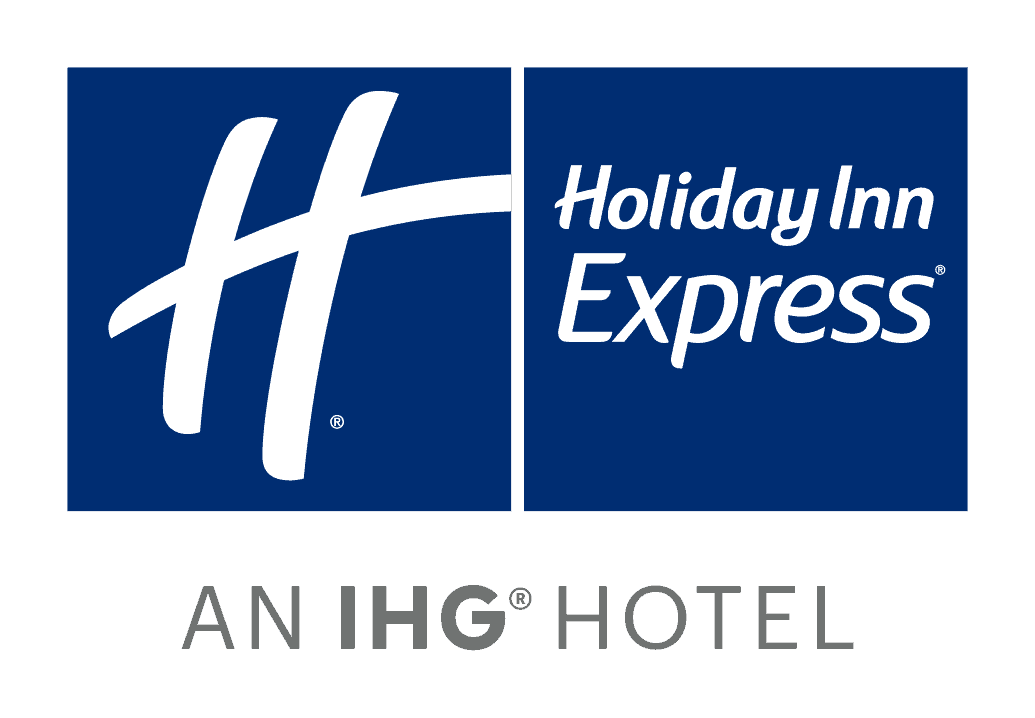 HOLIDAY INN EXPRESS
hiexpressporta.com and the block code EMS will be needed to get the discounted rate. Under the section for dates there is an option for Rate Preference and the dropdown needs to be clicked to access the group rate tab. That is where the block code needs to be entered. Reservation can be made by calling 361-749-5222.
SILVER SANDS
Call 361-749-2600 option 1 and ask for a local representative.
You must book by phone to get 10% off. Mention Education by the Sea.
A designated space in the conference building to set up and have conversations with attendees. Table and chairs provided.
Opportunities to promote your business between conference general sessions.
Access to conference social events to mix and mingle.
Access to registered attendee list.
Signage with your logo throughout the event spaces (depending on sponsorship level).
All benefits of Silver Level plus:
Exclusive signage for food sponsorship during lunch break
One daily live podium mention/commercial and recognition (3 total)
Organization logo on the event website